X
9735
Cycle 3
| | | |
| --- | --- | --- |
| Race Census | M | F |
| Human | 2 | 1 |
| Linzin | 1 | 2 |
| Elenor | 1 | 2 |
| Ul'Torin | - | - |
| Draconean | 1 | 1 |
| Ronoan | - | - |
| Avial | - | - |
| Jingai | - | 1 |
| Total | 5 | 7 |

Meifang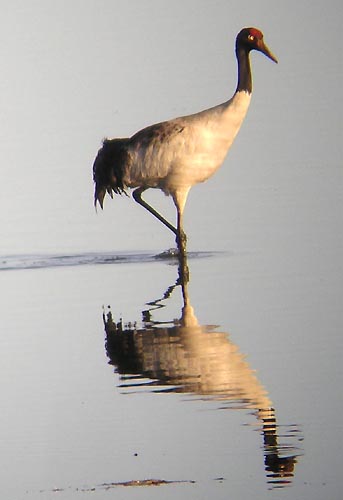 Name
Meifang
Type
Ghoul, Atmospheric
Class
C
Terrestrial Locomotion
Flight
Population
Singular
Tamability
Level 5
Location
With Erebus at all times
Appearance
Appears as a natural white Crane bird. Nothing to special about the appearance.
Behavior
Meifang is a very calm female Crane spirit at heart. She speaks in a kind voice, as she is there to protect Erebus in his time of need. She understands Erebus' distant nature after the incident, but she still tries her best to get him to open up.
While being a spirit, Meifang, has the ability to give real world attacks. She does this whenever she is called upon.
Size
Regular
Height
3'3"
Weight
26 lbs (pounds)
SkillsAerokinesis
Description
- The manipulation of wind. The user gains the ability to control the wind around them, using it in application of many different types of abilities.
One Man ArmyDescription
- This is the ability to take on a large group as if you yourself were a large group. You can handle things on your own single-handedly.
Sound ManipulationDescription
- The user has the ability to generate high pitched sounds. By any means necessary.
Energy Level Class:
E
Strength:
2.0
Defense:
2.0
Magic:
1.0
Weapon:
1.0
Speed:
2.0
Discoverer
Erebus
__________________________________
"This some mannerism of yours is becoming a problem." - Meifang
"I will rule through intimidation and fear." - Erebus
Spera Moderator




Warning Level

:




Posts

: 62


Join date

: 2013-01-01


Age

: 22


Location

: In the Shadows




---
Permissions in this forum:
You
cannot
reply to topics in this forum